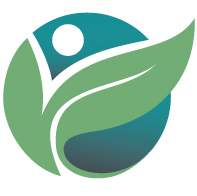 Career opportunities in Sustainable Food Systems cross the spectrum of environment and agriculture, food security and social justice. This panel presentation will share perspectives from three professionals in the field – a graduate of nutrition science who now owns and runs a small family farm, a professor of Food Systems with a focus on Agritourism, and a food systems stakeholder and advocate who previously worked in the organic food industry and now supports education across community settings.  This webinar is sponsored by the Sustainable Food Systems Division.
Presenters
Lisa Chase, PhD – Author of "Food, Farms, and Community:  Exploring Food Systems" and Extension Professor/Director, Vermont Tourism Research Center at the University of Vermont (will provide academic and tourism sector perspective)
Steve Crider – Farm-to-School Lead for Viva Farms and formerly with Amy's Kitchen, a pioneer in the organic foods movement (will provider food industry perspective)
Giana Cioni – Graduate of Nutrition program with minor in Food Systems, now owner and operator (with her partner) of The Crows Farm in Skagit Valley, WA (will provide producer perspective)
Education Benefits
Participants of this webinar will receive 1 CEU for live attendance. The webinar provides information on the following:
SNEB Nutrition Educator Competencies
5.4. Describe the history and current roles of governmental and nongovernmental organizations that develop and implement nutrition education programs and related health promotion or food security activities.
5.5. Describe ways to collaborate with community members and other professionals to create communities and settings in which healthy food options are easy, affordable, and desired and unhealthy foods are less prominent and less
desired.
6.4. Describe ways to collaborate with other stakeholders to promote policies supporting systems that produce healthy food.
CDR Performance Indicators
3.2.2 Participates in professional and personal development activities for career growth and skill enhancement.
3.3.4 Engages in active discussions with others to establish a method to best meet and serve the needs of the customer
12.2.3 Identifies individual, public/private organization and government roles and responsibilities within public health and health care systems.
12.2.5 Collaborates with stakeholders to determine level of support, opportunities and risks
CDR Learning Need Codes
7010 Business plan development
7070 Entrepreneurship, private practice
7200 Team building