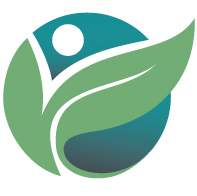 This session describes the narrative review process and a model for engaging graduate students in a narrative review for fieldwork experience. Due to the covid 19 pandemic, many fieldwork experiences students previously relied on for hours, are cancelled. Program directors and nutrition educators need strategies for providing unique experiences for students that will still meet important competencies and enrich learning. The presenters will define and outline how to conduct a narrative review, share examples of trainings, assignments, data entry programs, and a proposed schedule, as a model for using the narrative review as fieldwork experience for graduate students, and share successes and lessons learned from this process.
Presenters
Alisha Farris, PhD, RDN, Assistant Professor, Appalachian State University
Matthew Landry, PhD, RDN, Postdoctoral Fellow, Stanford University
Sara Elnakib, RD, MPH, CHES, Assistant Professor, Rutgers Cooperative Extension
Dietetic Intern Learning Opportunities
This session includes active learning opportunities. The webinar will provide skills and examples that interns could use with future students if they need a topic thoroughly researched, or could use on their own to conduct a narrative review on a topic of interest.
Education Benefits
Participants of this webinar will receive 1 CEU for live attendance. The webinar provides information on the following:
SNEB Nutrition Educator Competencies
1.6. Describe the basic types of approaches used by researchers to study diet-health relationships and describe their
advantages and limitations.
1.7. Critically evaluate the claims associated with a research study finding, food product, dietary supplement or eating
style based on the nutrition educator's knowledge of nutrition and the approaches used to study diet-health relationships.
10.1. Analyze, evaluate, and interpret nutrition education research and apply it to practice.
CDR Performance Indicators
6.2.3 In collaboration with others, interprets data to make recommendations.
6.3.8 Interprets, analyzes, synthesizes and critically appraises research findings.
6.3.9 Disseminates research or performance improvement outcomes to advance knowledge, change practice and enhance effectiveness of services.
6.3.10 Defines appropriate measurements and evaluations for establishing benchmarking and best practices.
CDR Learning Need Codes
6050 Instructional materials development
6080 Training, health coaching, and mentoring
9070 Research instruments and techniques