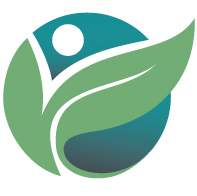 Using valid and reliable outcome measures is critical to assessing the effectiveness of nutrition education programs but, oftentimes, measures do not exist for the outcomes of interest. In this presentation, we will discuss psychometric analysis methods for validity and reliability testing of infant feeding education questions for the Expanded Food and Nutrition Education Program (EFNEP). Specifically, we will discuss why we selected the particular construct validity and reliability tests used, how the research was designed for each test, and the strengths and possible limitations of each test. Finally, we will share how we analyzed and reported our results for the construct validity and reliability tests and the lessons we learned from this psychometric analysis study.
Presenters
Alexandra L. MacMillan Uribe, PhD, RDN, Cornell University
Beth Olson, PhD, University of Wisconsin-Madison
Education Benefits
Participants of this webinar will receive 1 CEU for live attendance. The webinar provides information on the following:
SNEB Nutrition Educator Competencies
8.10 Design process and outcome evaluation plans, based on behavior change mediators and program objectives, using appropriate data collection methods.
8.11 Revise the program based on process and outcome evaluation findings, as appropriate.
10.1. Analyze, evaluate, and interpret nutrition education research and apply it to practice.
CDR Performance Indicators
6.2.2 Demonstrates knowledge of research instruments and tools (e.g., surveys, interview tools) to support research initiatives.
6.3.4 Defines and establishes appropriate measurements and evaluations.
6.3.5 Identifies and designs appropriate research instruments or tools.
CDR Learning Need Codes
4010 Community intervention, monitoring, and evaluation
9060 Research development and design
9070 Research instruments and techniques