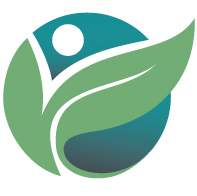 The opioid crisis has health professionals and consumers looking for alternative ways to manage conditions like osteoarthritis. Should nutrition educators tell clients/patients with osteoarthritis to go Mediterranean to reduce their pain and improve their function? Evidence for the efficacy of weight loss as well as quality of diet and dietary supplements will be reviewed. Resources for consumers/patients will be highlighted.  This webinar is sponsored by the Healthy Aging Division.
Presenters
Kathryn Kolasa PhD, RDN, LDN, Professor Emerita, Brody School of Medicine at East Carolina University
Tovah Wolf, PhD, MS, RDN, Assistant Professor, Western Carolina University
Education Benefits
Participants of this webinar will receive 1 CEU for live attendance. The webinar provides information on the following:
SNEB Nutrition Educator Competencies
3.4. Explain how to plan, select, prepare, and manage foods to enhance the well-being of individuals, families, communities
and the food system.
9.4. Advocate effectively for action-oriented nutrition education and healthy diets in various sectors and settings.
8.7. Design or select strategies, activities and materials that match the objectives and are appropriate for diverse audiences.
CDR Performance Indicators
1.3.4 Communicates the risks, benefits, disadvantages, alternatives, and cost of the proposed treatment plan, contract, and statement of terms or scope of work and confirms customer understanding.
2.1.3 Tailors message to meet the needs of the target audience
4.1.2 Integrates evidence-based research and literature in decision making.
CDR Learning Need Codes
5120 Autoimmune diseases, arthritis, lupus
5370 Weight management, obesity
6020 Counseling, therapy, and facilitation skills